Mittelstaedt Music Studio
Overview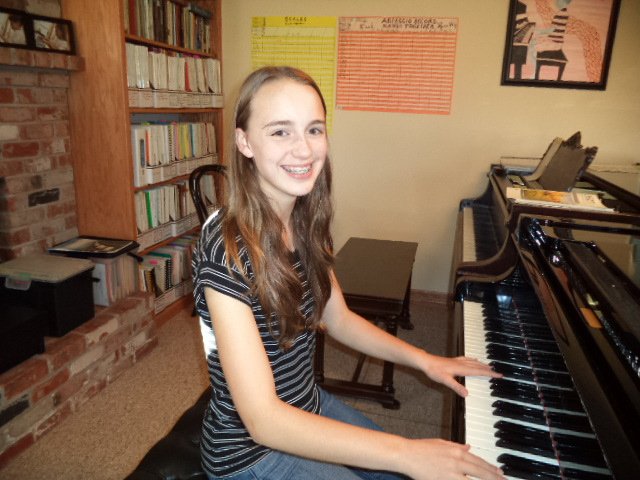 The Mittelstaedt Music Studio offers a comprehensive course of music study focusing on piano theory, composition, and performance for students in grades K-12.
Jan Mittelstaedt enjoys working with students of all levels from beginner through advanced. She expects her students, whatever their ability, to be interested in learning how to play the piano to the best of that ability; to commit to a consistent practice schedule; and to attend lessons and other required activities.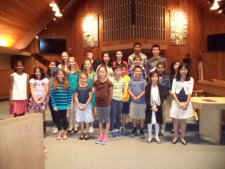 Lessons
Most students have a one-hour individual lesson weekly for 33 weeks. A few beginners study for 45 minutes. Two make-up lessons may be given during the month of June if students become ill during the year. For other conflicts, students are expected to trade lessons with someone else in the studio. Any missed lessons due to teacher illness or emergency are made up during the school year at the teacherís discretion.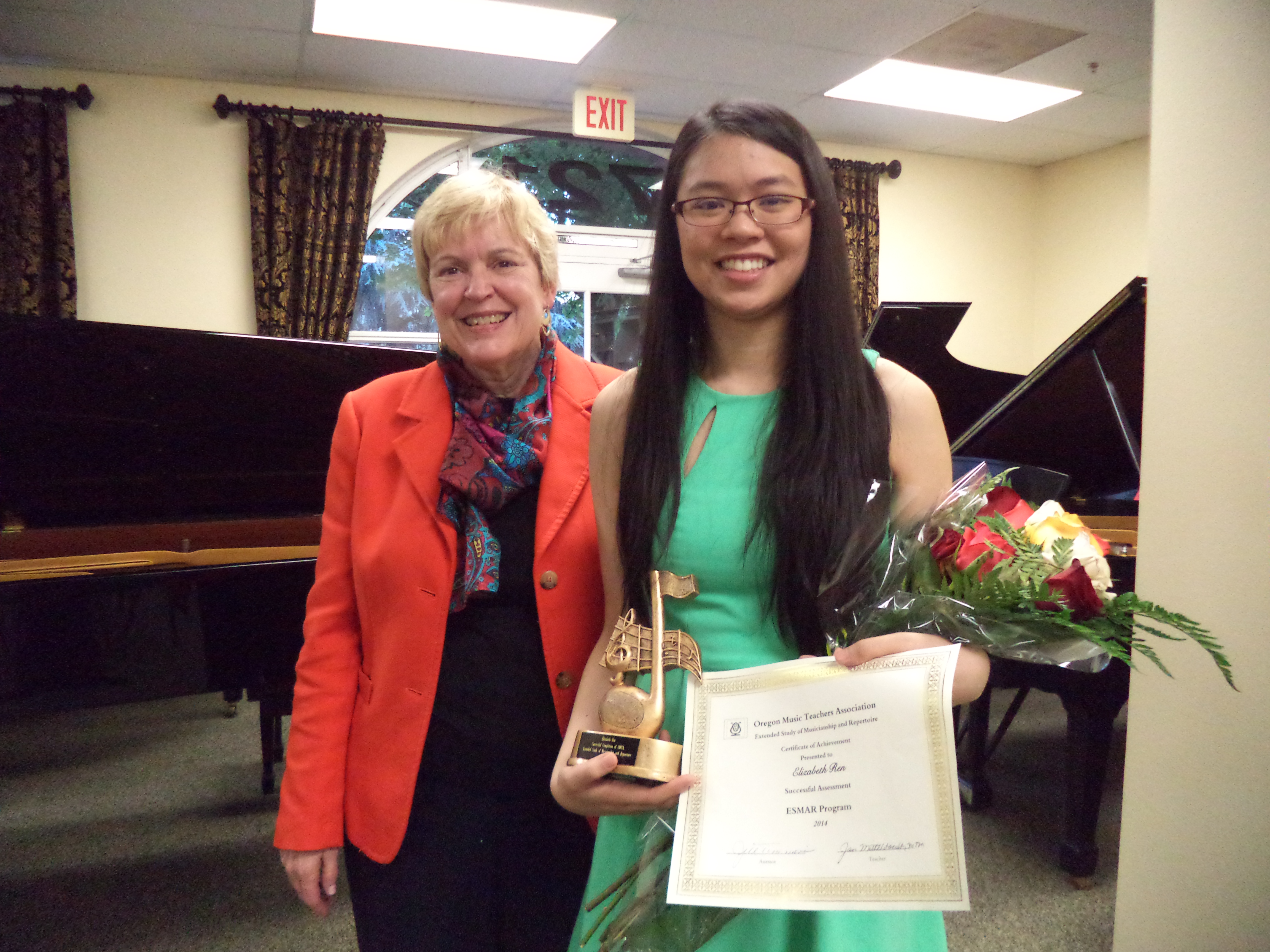 Jan Mittelstaedt treats each student in a unique way in order to meet his or her individual needs. She chooses appealing music appropriate for the student's ability. Jan often plays excerpts of new music for students so that they can be part of the decision making process. Beginners work from method books with supplementary material, but as soon as students are ready, classical music from the major periods of keyboard history is introduced. Sometimes students learn jazz and popular music, but this music is not the primary focus in the Mittelstaedt Music Studio. Beginners are encouraged to learn folk tunes and intermediate and advanced students learn music by composers such as O'Hearn, Joplin, and Gershwin.
Students are encouraged to strive for excellence in their music. Jan follows the same philosophy in her teaching. She expects students to commit to a consistent practice schedule and to attend lessons and other required activities.
Each student is encouraged to participate in the following activities:
Syllabus Evaluations through the Oregon Music Teachers Association (OMTA)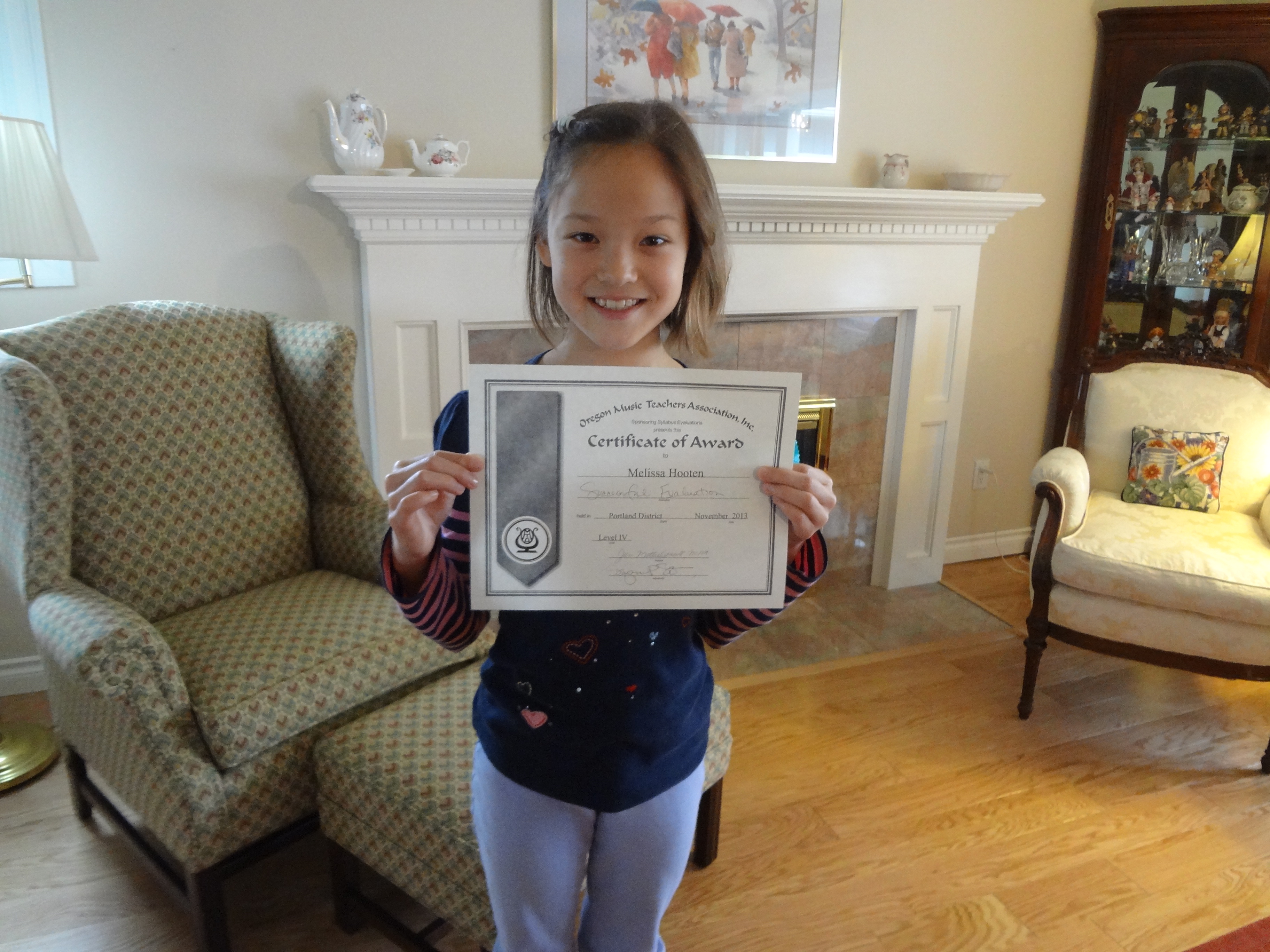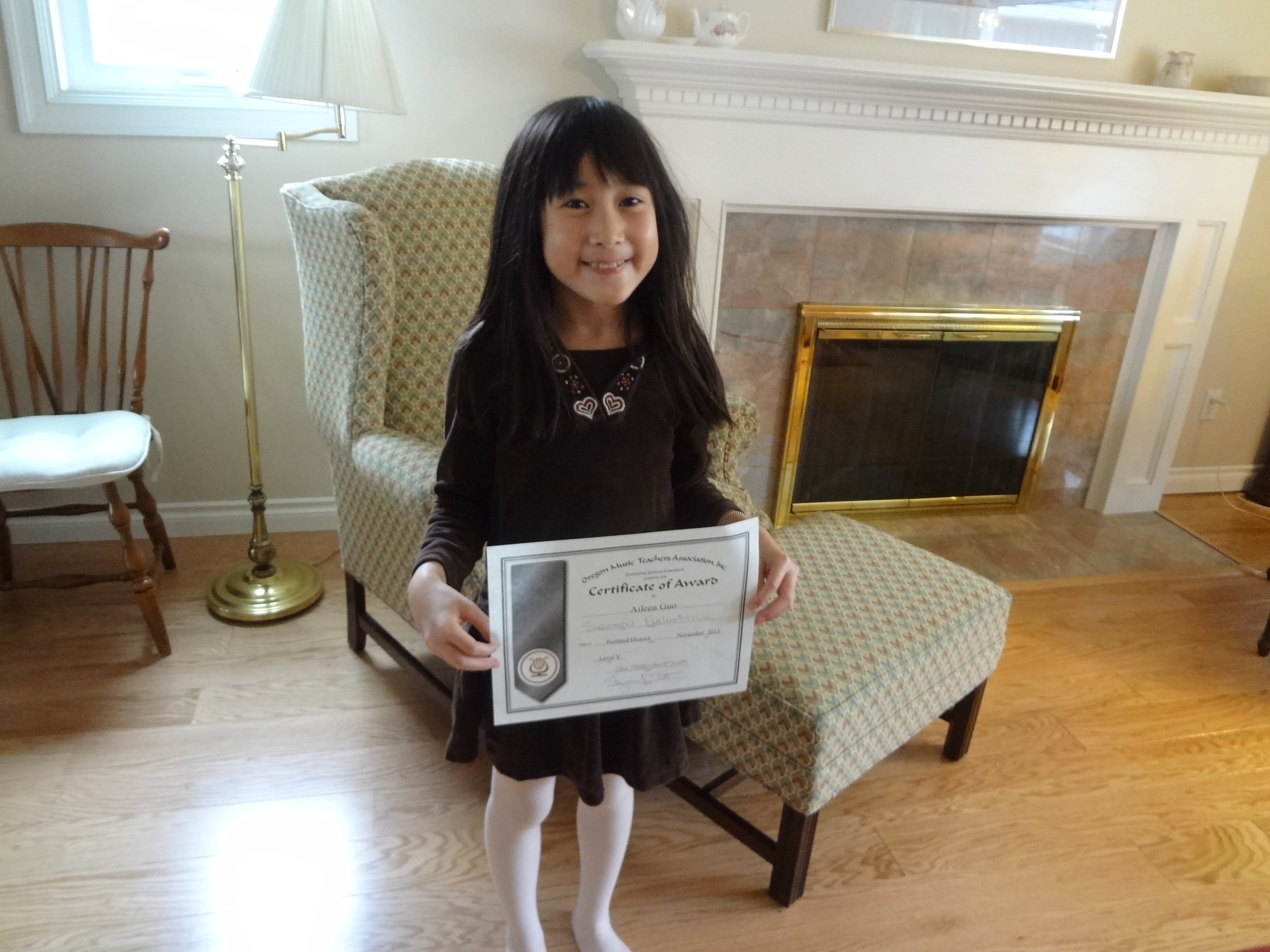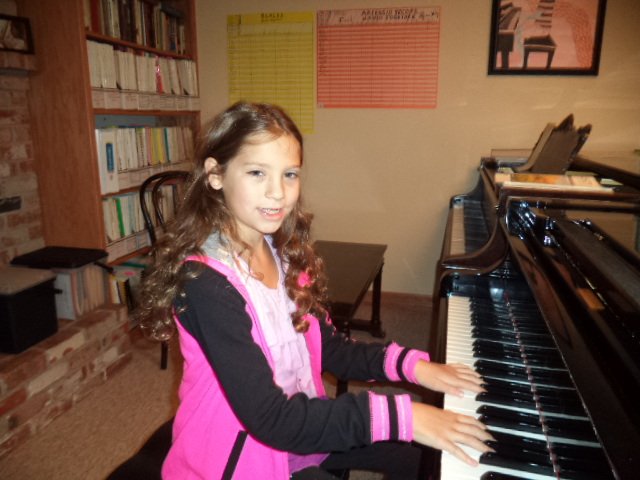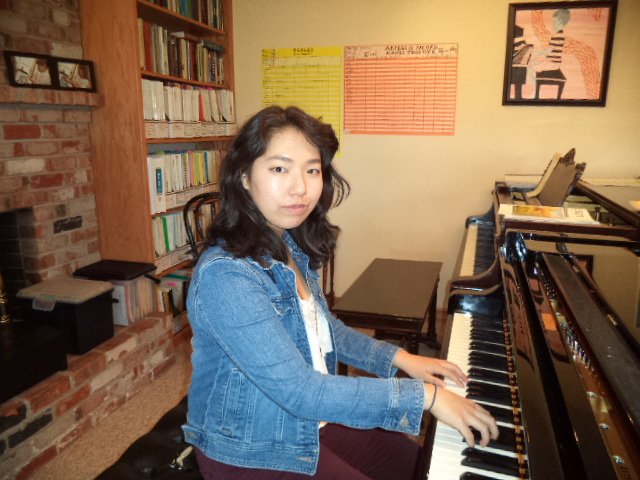 Senior Recitals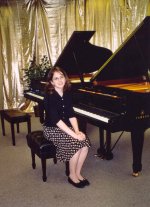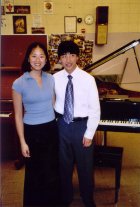 Three studio recitals per year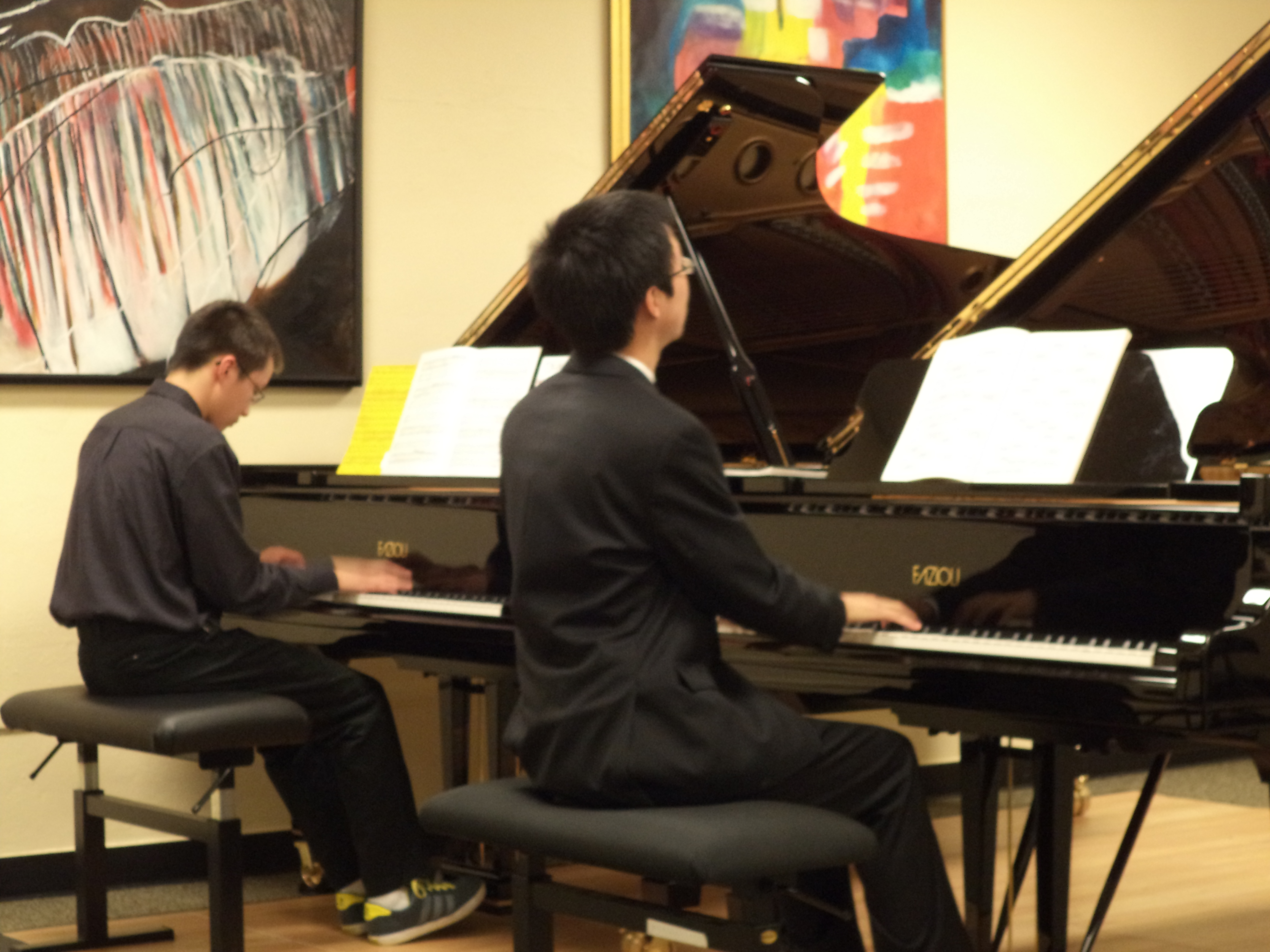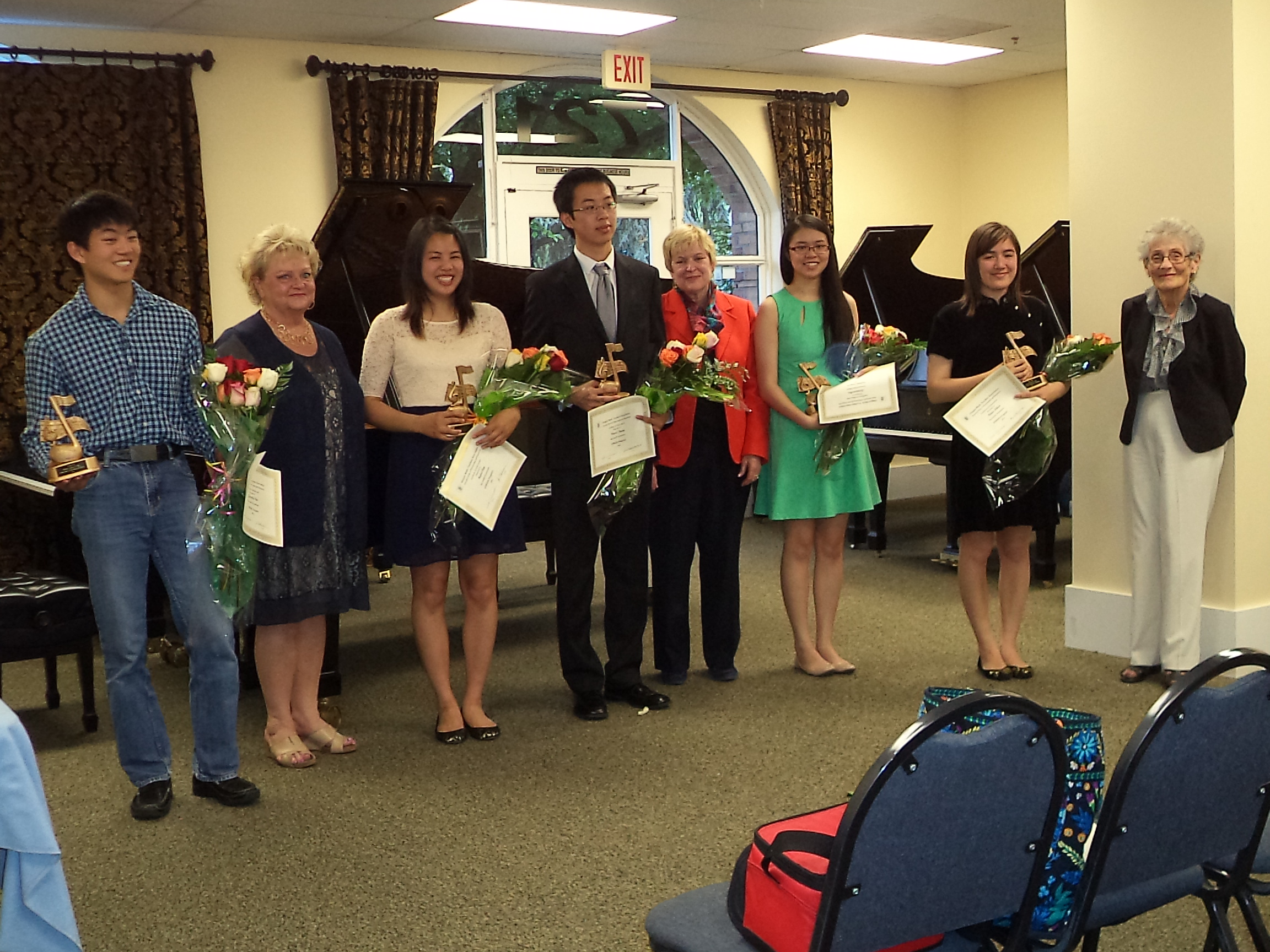 Many other optional opportunities are available during the school year, including the following:
Ensemble, Classical, Baroque, and Composition festivals (OMTA)
Junior Festival (OFMC)
Recitals given by Pro Musica Recital Club
Competitions and master classes when needed for the student's musical development